KQJZ型空气减震器安装说明电子版
来源:KQJZ型空气减震器安装说明电子版 发布于:2020-03-17 12:07   浏览:
KQJZ型空气减震器安装说明电子版
KQJZ type air shock absorber installation description electronic version
上海淞江减震器集团有限公司
官方网站为您介绍:KQJZ型空气减震器安装说明电子版信息,淞江集团为广大客户提供更多的方便,技术部提供了以下详细的安装说明,请用户根据我们的安装说明来安装使用,这样会让空气减震器的使用寿命和使用效果更好。
Shanghai Songjiang absorber group limited official website introduces for you: KQJZ type air damper installation electronic version information, Songjiang group provides more convenience for our customers, technology department offers the following detailed installation instructions, please users according to our setup instructions to install and use, it would be better to let the air damper the and use effect.
安裝前,请确认空气减震器的型号规格是否正确。
BBefore installing, please confirm that the size of the shock absorber is correct.
安装说明
Installation guide
所需工具:公制口径19mm (M12)、24mm (M16)、30mm (M20) 开口扳手、打气筒、压力表、水平尺、爪式千斤.。
The tools required are 19mm (M12), 24mm (M16), 30mm (M20) open wrench, air punch, pressure gauge, horizontal ruler, and claw jack.
在没有任何荷重的情况下,空气减震器内请勿充气。
In the absence of any load, do not inflate in the air shock absorber.
用爪式千斤顶慢慢将设备顶高至临时垫木(100~110mm)相同高度。(如图2)
With the claw jack, the height of the device is slowly raised to the same height of the 100~110mm. (Fig 2)
将空气减震器与设备固定孔固定。(如图4)
Fixed the air shock absorber with the fixed hole of the equipment. (Fig 4)
充气时:以空压机或打气筒直接充气至正常使用高度,空气减震器内气压过高时,可以按住气门嘴排气至正常高度。(如图5)
When inflated: air compressor or inflator can be directly inflated to normal operation height. When the air pressure inside the shock absorber is too high, it can hold the valve to the normal height. (Fig 5)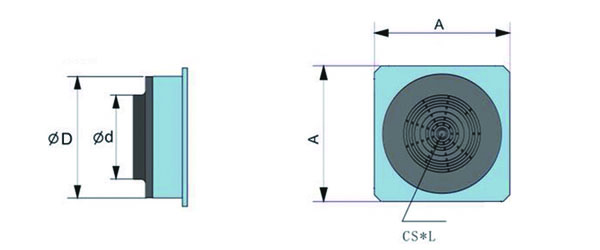 气门嘴与常规汽车轮胎气嘴相同。
The valve mouth is the same as the conventional car tire.
最大使用压力为:4.5kg/cm2=0.44Mpa,但充气时要与空气减震器正常高度为调整基准。(高度为95mm~105mm)
The maximum use pressure is 4.5kg/cm2=0.44Mpa, but it should be adjusted to the normal height of air shock absorber when inflating. (height is 95mm~105mm)
以水平尺检查设备的水平度,并以充气及放气来调整水平。(如图6)
The level of the equipment is checked with a horizontal ruler, and the level is adjusted by inflating and deflating. (Fig 6)
使用温度范围:-10℃~60℃,可以安装在室外。
Use the temperature range: -10 C ~60 C, can be installed in the outdoor.
安装和使用时,请注意气门嘴和空气减震器橡胶处不能受到外界损坏。
When installing and using, please note that the valve mouth and the rubber of the air shock absorber can not be damaged by the outside.
保养点检项目:每月观察空气减震器高度是否正常,是否需要充气维持正常高度。
Maintenance check items: whether the air shock absorber height is normal every month and whether it needs to be inflated to maintain the normal height.
注意:移动设备前请先按下气门嘴将空气减震器气压排出,以免造成空气减震器损坏。
Note: before the mobile device, please press the valve mouth first to discharge air shock pressure, so as to avoid damage to the air shock absorber.
图1) 空气减震器在无荷重状态下,请勿对空气减震器进行充气。
Fig 1) Air shock absorbers do not inflate the air shock absorbers in a state of no load.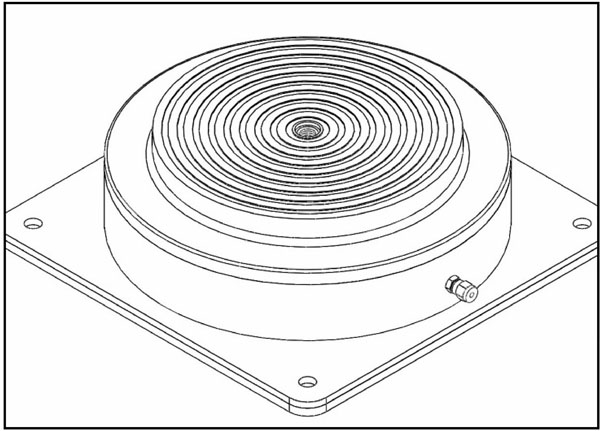 图2) 用爪式千斤顶将设备抬起,在设备底部放置临时垫木台。
Fig 2) The equipment is lifted with the claws jacks and the temporary wooden table is placed at the bottom of the equipment.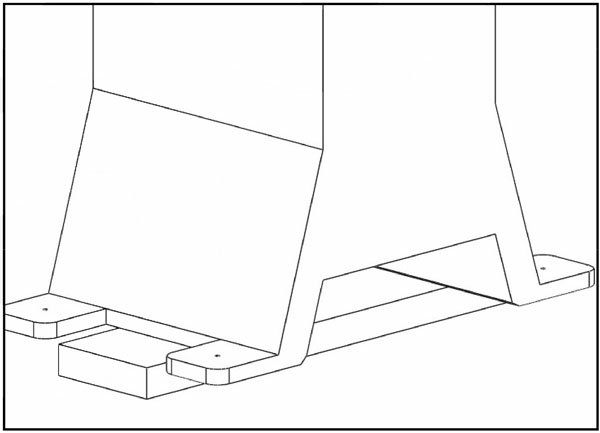 图3) 将空气减震器放置安装位置。
Fig 3) Place the air shock absorber in the installation position.
图4) 将空气减震器与设备固定起来。
Fig 4)Fix the air shock absorber and the equipment.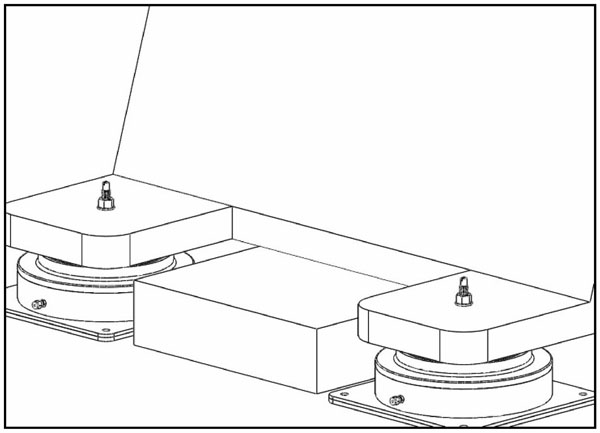 图5) 使用充气工具对空气减震器进行充气,最大压力不得超过:0.44Mpa(4.4kg),正常高度为95mm~105mm。
Fig 5)Air shock absorbers are inflated with an inflatable tool. The maximum pressure should not exceed: 0.44Mpa (4.4kg), and the normal height is 95mm~105mm.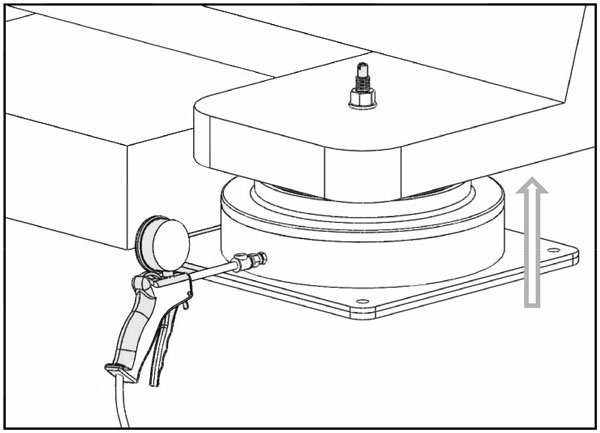 图6) 利用水平尺将设备调整水平。
Fig 6) Use the level ruler to adjust the level of the equipment.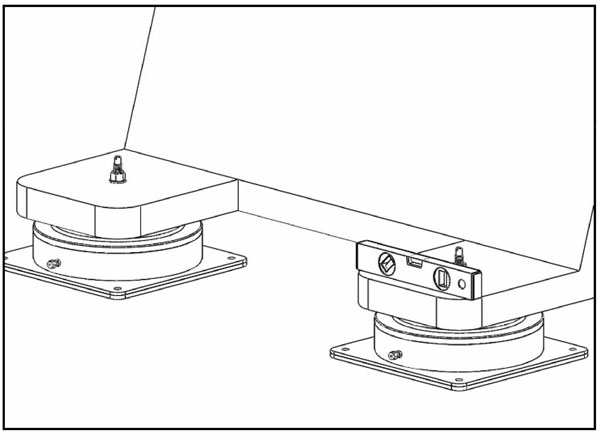 相关下载: